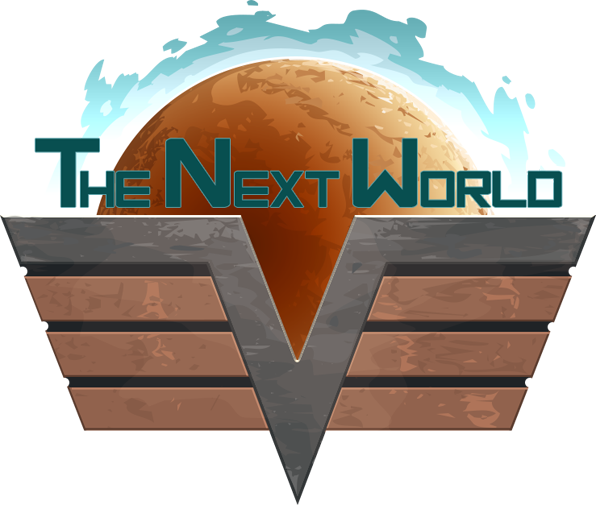 Home // The Next World: Press Release
The Next World
Visual Novels meet "Oregon Trail" in Outer Space
Dallas, TX, 24 January 2016 – Illuminated Games has announced its next game, The Next World, for Windows, OSX & Linux desktop PCs.
The Next World is an exciting visual novel/strategy hybrid in the vein of The Banner Saga, King of Dragon Pass and Oregon Trail, with an emphasis on planning and decision-making. As commander of a colony ship that has crash-landed on a harsh alien world you must keep your dwindling population alive by making the tough decisions that no one else can.
Not everyone is on your side. Colonists can resort to desperate measures if you let them forget their past and seize control of your future. Sabotage, riots and even black market moonshine will compete for your attention as you build colony structures, salvage wreckage, and manage your hard-earned resources.
The relationships you forge along the way lend real weight to the outcome of your choices as you lead this desperate band of survivors towards one of several conclusions.
Illuminated Games hope that this ambitious sci-fi mashup — written, programmed and directed by game writer Ryan A. Span (FRONTIERS, Euclidean, Mount&Blade) — will intrigue lovers of strategy and story, with colourful characters and a gorgeous retro SF style.
The Next World will be released in February, 2016 on Steam.
Links:
Official site: http://thenextworldgame.com
Trailer: https://www.youtube.com/watch?v=2rdhFFfOSVE
Steam Store Page: http://store.steampowered.com/app/427860
Screenshots:
Illuminated Games:
Illuminated Games is an independent developer aimed at creating fun games with powerful stories told through images, words, and sound. IG was founded in 2015 by Ryan Span.
Press Contact:
Ryan Span
press@thenextworldgame.com
Designed by Tikserver